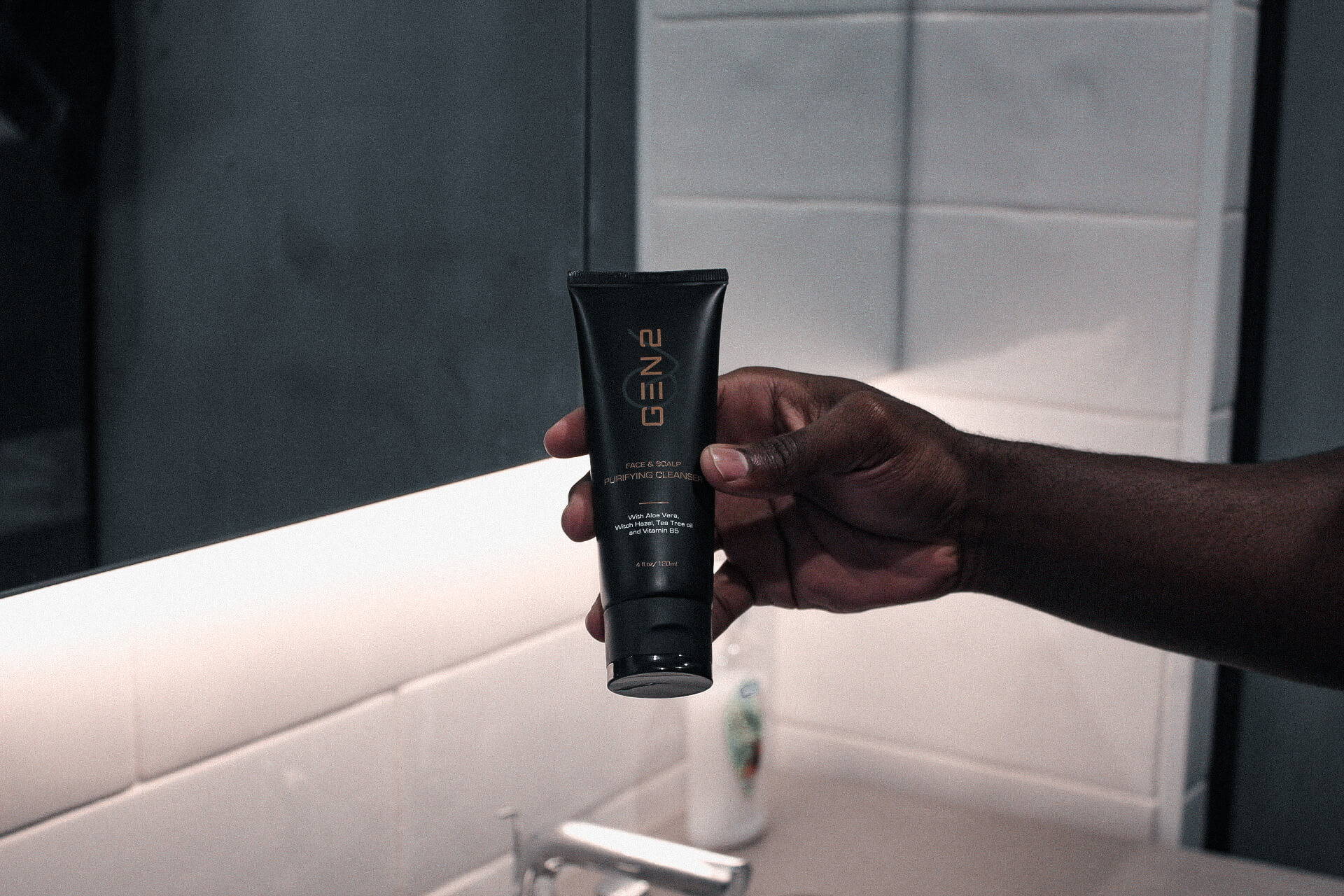 HOW TO USE
1. Apply a small amount to wet face, neck and scalp.
2. Massage in a circular motion to lather.
3. Rinse and pat dry.
WHEN:
Twice a day (morning and night)
TIME:
30 Seconds
Suitable for all skin types

KEY INGREDIENTS
Grapefruit Seed Extract promotes blood circulation and skin regeneration and firms the skin.
Organic Gotu Kola Extract helps speeds up healing process and improves skin's elasticity and youthful glow.
ProVitamin B5 helps keep skin soft, smooth and healthy. Deeply hydrating, it helps keep skin quenched by absorbing moisture from the air.

Irish Moss Extract helps reduce excessive production of sebum (oil) in the skin. Also has antibacterial effects that fight acne.